Board of Directors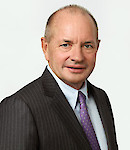 Lukas Lundin
Born in 1958, Mr. Lundin graduated from the New Mexico Institute of Mining and Technology (engineering) in 1981. In 1982, he headed International Petroleum Corporation's oil and gas operations,based in Dubai, U.A.E. for 12 years. From 1990 to 1995, Mr. Lundin was President of International Musto Exploration Limited and was responsible for Musto's acquisition of the Bajo de la Alumbrera deposit. His uninhibited pursuit of highly prospective properties around the world has resulted in numerous resource discoveries, including the multi-million-ounce Veladero gold discovery. Mr. Lundin has also led several companies through highly profitable business acquisitions and mergers such as Lundin Mining Corporation's $3.3 billion merger with EuroZinc Mining, the $2 billion sale of Tanganyika Oil Company Ltd. and, in 2010, the $9.2 billion sale of Red Back Mining Inc. He currently sits on the Board of several publicly traded companies and is Chairman of Lundin Gold, a position he has held since 2014.
Ron F. Hochstein, P.Eng
See Management Section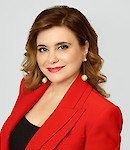 Carmel Daniele
Ms. Daniele is the founder and Chief Investment Officer of CD Capital Management Group Ltd., the fund manager of a number of private equity and mining funds, since 2006. She has over 25 years of natural resources investment experience, 10 years of which were spent with Newmont Mining/Normandy Mining where she was involved in the acquisition of various companies including LaSource SAS (a joint venture between BRGM and Normandy Mining). As Senior Executive (Corporate Advisory) at Newmont Ms. Daniele was part of team on the structuring of cross-border mergers and acquisitions including the US$24 billion three-way merger between Franco-Nevada, Newmont and Normandy Mining to create the largest gold company in the world. Post-merger, she was involved in the divestment of various non-core mining assets around the world for the merchant banking arm of Newmont. Ms. Daniele started off her career at Deloitte Touche Tohmatsu where she spent eight years in various corporate finance roles including international taxation, audit, accounting and reconstructions. Prior to the founding of CD Capital UK Ltd., she spent a year and a half as an investment advisor to a London based special situations fund on sourcing and negotiating natural resource private equity investments. Ms. Daniele holds a Master of Laws (Corporate & Commercial) and Bachelor of Economics from the University of Adelaide and is a Fellow of the Institute of Chartered Accountants.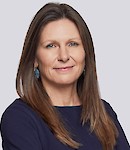 Dr. Gillian Davidson
Dr. Davidson has 25 years of experience as an internal and external advisor to companies and other organizations regarding sustainability, ESG and responsible supply chains. Most recently, Dr. Davidson was the Head of Mining and Metals for the World Economic Forum from 2014 to 2017, where she led global and regional engagement and multi-stakeholder initiatives to advance responsible and sustainable mining. From 2008 to 2014, she was Director of Social Responsibility at Teck Resources Limited and prior held roles related to community development, environment and natural resources as a consultant and in government. Dr. Davidson has an Honours Master of Arts in Geography from the University of Glasgow, a PhD in Development Economics and Geography from the University of Liverpool and is an alumna of the Governor General of Canada's Leadership Conference. Dr. Davidson is the chair of International Women in Mining. Dr. Davidson's principal occupation is as a consultant.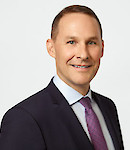 Ian Gibbs
Mr. Gibbs currently serves as CFO of Josemaria Resources Inc., which owns a copper-gold project in Argentina. Previously, he was CFO of Africa Oil Corp., an oil and gas company with assets in Kenya and Ethiopia and Tanganyika Oil where he played a pivotal role in the $2 billion disposition to Sinopec International Petroleum. Prior to Tanganyika Oil, Mr. Gibbs was CFO of Valkyries Petroleum, which was the subject of a $750 million takeover. He is a Canadian Chartered Professional Accountant and a graduate of the University of Calgary where he obtained a Bachelor of Commerce degree.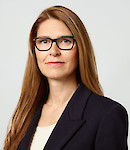 Chantal Gosselin
Ms. Gosselin is an experienced corporate board member with 30 years of combined experience in mining operations and capital market. Her involvement in the financial market range from asset management to sell side analyst. She recently held positions as Vice President and Portfolio Manager at Goodman Investment Counsel and Senior Mining Analyst at Sun Valley Gold LLP, along with various analyst positions earlier in her career. Ms. Gosselin has also held various mine-site management positions in Canada, Peru and Nicaragua, giving her firsthand experience in underground and open pit mine development and production in diverse cultural and social environments. Ms. Gosselin has a Masters of Business Administration from Concordia University and a Bachelor of Science (Mining Engineering) from Laval University and has completed the Institute of Corporate Director program. She currently serves on the boards of a variety of TSX-listed companies in the natural resource sectors.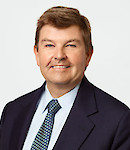 Ashley Heppenstall
Mr. Heppenstall is the Lead Director of the Board of Directors, a position he has held since 2015. He is a corporate director with over 30 years of experience in the oil and gas and resource sectors. From 2002 to 2015, Mr. Heppenstall served as the President and Chief Executive Officer of Lundin Petroleum AB (now Lundin Energy AB), an oil and gas exploration and production company with core assets in Norway. Early in his career, Mr. Heppenstall worked in the banking sector where he was involved in project financing of oil and resource sector businesses. In 1998 he was appointed Finance Director of Lundin Oil AB. Following the acquisition of Lundin Oil by Talisman Energy in 2001, Lundin Petroleum was formed and Mr. Heppenstall was appointed President and Chief Executive Officer in 2002 until his retirement in 2015. He holds a degree in Mathematics from Durham University.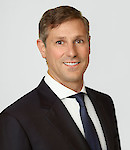 Craig Jones
Mr. Jones currently serves as the COO (Papua New Guinea) with Newcrest Mining Limited. Since joining Newcrest in December 2008, he has held various senior management and executive roles, including General Manager Projects, General Manager Cadia Valley Operations, Executive General Manager Projects and Asset Management, Executive General Manager Australian and Indonesian Operations, Executive General Manager Australian Operations and Projects and Executive General Manager Cadia and Morobe Mining Joint Venture and Executive General Manager of the Wafi-Golpu Project. Prior to joining Newcrest, Mr. Jones worked for Rio Tinto. He holds a Bachelor of Mechanical Engineering from the University of Newcastle, Australia.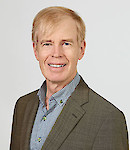 Paul McRae
Mr. McRae is a corporate director who has a distinguished global reputation in project and construction management in the mining industry for both surface and underground projects of all scales and complexities. His career spans more than 40 years and includes a track record of on time and on budget project management for major underground projects for INCO, including McCreedy East, Garson and Birch Tree projects. Mr. McRae also served as Project Manager on the highly successful De Beers Victor Project in Northern Canada, and he has held leadership roles with numerous other projects from conceptual through to construction in Australia, Canada, Spain, Portugal and South America. He served as Senior Vice-President of Lundin Mining Corporation, a diversified base metals mining company, from 2012 to 2018. Prior to that, he was as a Project Manager at Amec Corp., a British multinational consultancy, engineering and project management company, from 2009 to 2011.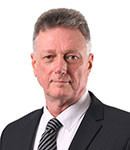 Bob Thiele
Mr. Thiele currently serves as General Manager - Technical Services and Business Improvement at Newcrest Mining Limited. Prior to joining Newcrest in 2017, he served for five years as Operations Manager - Mining at Calibre Global, a provider of engineering services to the resource sector in Australia. Prior to that, Mr. Thiele worked as General Manager, Business Improvement at Barrick Gold Corporation. He has over 35 years of operational and corporate project and mining experience and holds a Bachelor of Technology - Mechanical Engineering.