Climate Change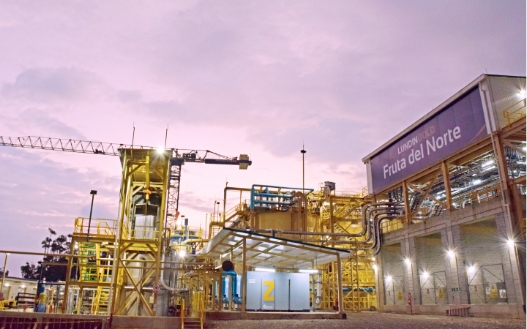 Lundin Gold recognizes that climate change presents a broad set of transitional and physical risks and opportunities for its business and is working to ensure the Company's long-term resilience against these impacts.
Lundin Gold recognizes its responsibility for addressing its impact on climate change and the importance of supporting the goals of the Paris Agreement to reduce GHG emissions. As a result, the Company is working to increase its understanding the potential impacts of change climate change on its business and strategically working to improve its climate resilience for the benefit of its stakeholders. We believe in being transparent with and accountable to our stakeholders regarding our progress. In line with this, Lundin Gold supports the Taskforce for Climate-related Financial Disclosure (TCFD) and has published its inaugural Climate Change Report.
Since 2017, Lundin Gold has been tracking and reporting Scope 1 and 2 greenhouse gas (GHG) emissions at Fruta del Norte, and has now expanded its estimates of Scope 3 emissions. Now that Fruta del Norte has achieved 12 months of continuous operations, Lundin Gold has established a baseline using 2021 as its baseline year for Scopes 1 and 2 GHG emissions. The GHG emissions intensities are calculated per tonne of ore milled and per ounce of gold produced and the Company is working to establish meaningful and concrete targets to reduce these emissions.